REGISTRATION OPEN




Wednesdays Mar 7 thru Apr 25




7:30pm to 10:00pm



DBI's 8-week Improv: The Next Level
with Tim and Michelle
---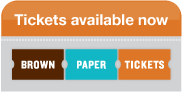 To register for Improv Foundations, please use the Brown Paper Tickets Link above
---
Improv Comedy class for Adults with previous improv experience.
So you've taken an improv class or two. You know the basics, and you wanna learn more. This class will build on the foundation you have from your previous classes, delving deeper into what makes for strong scenes and games. Build on yours skills of Agreement, Spontaneity, Listening, Character, Environment, Trust, Support, Focus, and Playfulness.
Whether you've taken class with DBI before, or come from another place of study, all experience beyond a Level-One / Intro class is welcome.
Class meets 8 weeks, on Wednesday Nights from March 7st to April 25th, 7:30pm to 10pm, with a Class show during the Saturday April 21st DBI show at Main Street Theater. (following week 7 of the class)
---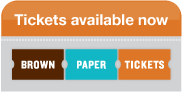 To register for Improv Foundations, please use the Brown Paper Tickets Link above
---
INSTRUCTOR: Tim Norek
Tim is  a co-founder, co-director, and instructor with Death By Improv (since 2006). He has been performing improv since high school way back when, then in college co-founded Backstage Players Improv Thingie, which led to co-founding Death By Improv. Tim has also studied improv with instructors from around the country at numerous improv festivals, such as North Carolina Comedy Arts Festival, Boston Comedy Arts Festival, Richmond Improv Festival, Gainesville Improv Festival, Camprov, and more.
---
INSTRUCTOR: Michelle Baker
Michelle is a long time DBI member. She started her improv career with DBI, and has since sharpened her skills with a number instructors at festivals up and down the east coast.
---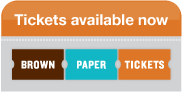 To register for Improv Foundations, please use the Brown Paper Tickets Link above