Improv Foundations
Tuesdays Mar 19th to May 7th
7:30pm to 10:00pm
8 WEEKS OF IMPROV TRAINING
with Michelle and Kate
Improv Comedy Class for Adults.
Learn games and exercises that will teach or strengthen the fundamental skills of improvisational acting and comedy. Learn to create a scene from a simple suggestion, and to play that scene within the games of Short Form Improv. The same games played by many groups world wide, including Death By Improv, and similar in style to those from Whose Line Is It Anyway.
In 8-weeks you will be guided through the basic building blocks of improv comedy, skills that can be applied onstage in a comedy show or in many other areas of creative expression. Agreement. Spontaneity. Listening. Character. Environment. Trust. Support. Focus. Playfulness.
More advanced students will have these fundamentals reinforced and built upon. The class is fluid in design and customized to meet the specific experience and skill levels of the students.
Class meets 8 weeks, on Tuesday Nights from March 19 til May 7th, 7:30pm to 10pm. Students will get a chance to put the skills into practice with a Class Showcase during the Saturday May 11th DBI show at Main Street Theater.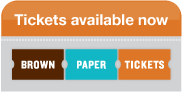 ---
Meet Your Instructors
Michelle De Luca

Michelle has been playing with Death By Improv since 2010. She has had the opportunity to perform throughout New Jersey and New York, as well as to perform/workshop at The North Carolina Comedy Arts Festival and the Boston Comedy Arts Festival alongside Death By Improv.

Aside from improvising, she is a songwriter and a former baker.
---
Kate Walsh

Kate has been studying and performing improv for over 14 years. She began at Fairfield University in CT, and then was on a house team at the Redhouse Theatre in Syracuse, NY. Since then, Kate has been on various teams in the Tri-State area. Currently, Kate is a member of both Death by Improv in Parlin and Howdy Stranger in Hackensack. She has studied improv and storytelling at The Magnet Theater in NYC, workshopped with instructors from around the country at Camp Improv Utopia East, and has performed with DBI in the Boston Comedy Arts Festival and the North Carolina Comedy Arts Festival. On a recent vacation, she even guest performed in Denver!

When not improvising she enjoys skiing, podcasts and pondering if she really should try the Konmari cleaning method.